[youtube http://www.youtube.com/watch?v=1x4xivxa-Y4]
What if you could have an entire PC packed into a super small package? The Intel Compute Stick is just that – it plugs into a display's HDMI port and gives you a full Windows 8 PC that you can take anywhere. It's available this month for just $150 dollars. So, is it worth the investment?Well, don't go expecting to do large-scale image editing or very much gaming – this is a lightweight Atom processor, a part which is typically found in Intel-based tablets. And the Compute Stick needs to be plugged in at all times through its Micro-USB port (you can't actually hook it up absolutely anywhere.) Still, it offers fantastic streaming video performance, built-in Wi-Fi and Bluetooth, plus its portable size and low price.
Windows in Your Pocket
The Compute Stick plugs into your TV or monitor via the HDMI port; it has 32GB of storage space and 2GB of RAM packed into a small device. There's a slot on the side for a microSD card that can support up to 128GB. A USB port allows you to plug in external devices or a USB key.
In terms of competition, there isn't much. There's the Asus Chromebit, but it runs on Chrome OS instead of Windows which presents a few drawbacks.
Managed Expectations
So what are you getting? Streaming 1080p video over YouTube and Netflix works perfectly. Plus, navigation on Windows 8 is incredibly simple. Apps load quickly; menus are direct and easy to navigate. One thing you can pretty much rule out is gaming. Your PC at home will offer a much smoother experience, though you can still play some mobile friendly fare.
A Few Compromises
You may need to work around a few things if you're choosing to make this investment. For example, the Compute Stick doesn't draw power through HDMI; you need to keep it plugged into power with its Micro-USB port. There's no battery inside, but it boots in just a few seconds, so cutting the power will likely mean you'll lose anything you haven't saved recently.
Overall
No, the Compute Stick won't be for everyone. It's certainly not looking to replace your desktop or laptop, but packing a full PC into such a tiny space for the price is definitely exciting and accommodating for many people.
For more breaking technology news, tips and tricks, get in contact with the reliable and knowledgeable IT team at LAN Infotech at sales@laninfotech.com or by phone at (954) 717-1990.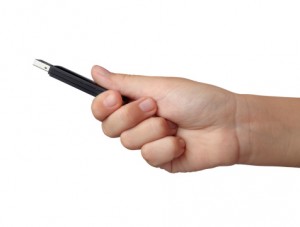 LAN Infotech is a Microsoft Cloud Services Provider, IT Managed Support company and a leader in helping law firms, nonprofits and medical organizations deploy cloud solutions, manage computer networks, keep data protected and top technology management company. Businesses like yours need technology support to run highly-effective organizations.