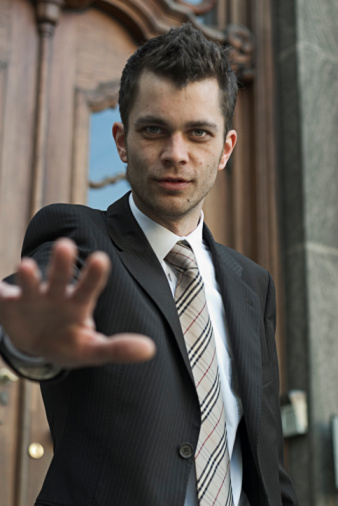 If it seems like hackers are lurking everywhere, they are.  Cyber criminals are finding new, creative ways to steal a company's data.  When they can't do it directly, they work to find alternative ways to steal the data they want. Now it seems that cyber criminals are targeting law firms to steal their clients' data.
According to a recent article by Sherry Karabin is a freelance writer and reporter based in New York City.  Did you know that hackers may have the ability to cause serious harm to your firm's IT and your professional reputation?
Your hardware, including cables, wireless access points, switches, routers and firewalls, can be an access point for a cyber criminal?   
These cyber criminals are not only hackers, they are competitive individuals or corporations looking to steal the data they need to win a case.
According to "E-discovery Law Today" cyber security should be the primary concern for litigation attorneys who handle confidential electronically stored information.
Do Your Due Diligence To Ensure The Cyber Criminals Can't Get Into Your Network.
As a trusted legal advisor you must ensure your clients' confidential data is protected.  This requires an IT defense on a number of levels, and the expertise of an IT Security Expert who understands the legal landscape.
Our IT security experts can help.  Don't risk your clients' data, or your reputation. Contact us for a complimentary security assessment.
LAN Infotech is a Microsoft Cloud Services Provider, IT Managed Support company and a leader in helping law firms, nonprofits and medical organizations deploy cloud solutions, manage computer networks, keep data protected and top technology management company. Businesses like yours need technology support to run highly-effective organizations.