Failing a compliance audit should be seen as a great big red flag that causes you to sit up, take notice, and most importantly – TAKE ACTION!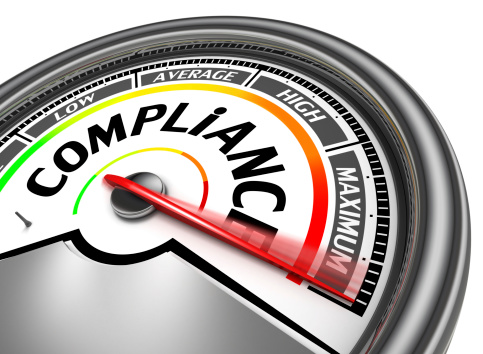 There are many types of compliance audits for different industries where your IT services could come under the compliance audit microscope including HIPAA, PCI and FFIEC just to name a few.
Failing a compliance audit signifies that the security protocols you use are lacking in some key areas and need to be immediately addressed. Having these gaps or holes in your IT security system could lead to a variety of very expensive consequences. It could even end up putting you out of business!
Potential security breaches and weaknesses should not be taken lightly or ignored.
Some of the dire consequences your company might incur by not taking some form of immediate and proactive corrections to address the findings of these compliance audits could entail the following:
Loss of Trust – If people can't trust your site to keep their vital information secure such as intellectual property, credit and identifier information, your business is going to lose their business as a consequence.
You Could Be Sued – Some of the big name players have had to pay out MILLIONS in lawsuits after they were breached and vital data stolen. Large companies may be able to withstand a major lawsuit but what about your company?
Fines – The banks and other financial institutions aren't what you would call benevolent when it comes to money. They might step in and cover the loss of credit card fraud if your company is breached, but they will likely come to you afterwards to reimburse them for your security mistakes.
Coming Under the Federal Magnifying Glass – If it is a government agency that has performed the audit and found you lacking, they are going to flag your company for more detailed monitoring later on. The Feds are well known to have very, very strict compliance requirements.
Internal Costs – When you fail a compliance audit, you have to find out why these weaknesses occurred and where your company is most vulnerable. This means you are going to have take the time and expense to find out who dropped the ball and what it's going to take to get it fixed. These costs and loss of productivity will come out of your pocket!
Lost Reputation – If you fail a compliance audit and don't redress the issues which lead to a breach, your damaged reputation could end up costing you a large segment of your client base, and could take a long time re-build.
Don't let your company fail a compliance audit. Contact LAN Infotech today, or call us at (954) 717-1990 or email us at sales@laninfotech.com because we specialize in making companies secure.
LAN Infotech is a Microsoft Cloud Services Provider, IT Managed Support company and a leader in helping law firms, nonprofits and medical organizations deploy cloud solutions, manage computer networks, keep data protected and top technology management company. Businesses like yours need technology support to run highly-effective organizations.