Windows 10 is still evolving: Here's what you can expect in the coming months.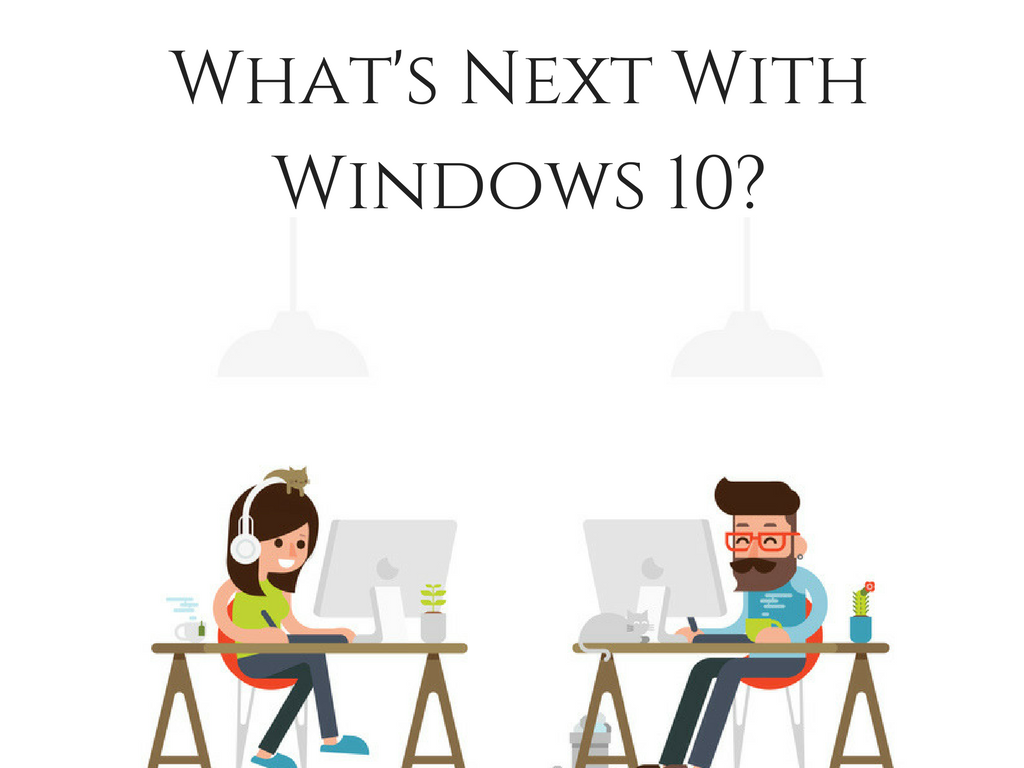 The Creators Update gave Windows 10 a lot of basic improvement and syncing changes, plus some welcome updates to Microsoft Edge and Cortana. It was exciting, and appears to be largely bug-free so far, which is a big win for Microsoft – but what's on the horizon now? When will Windows 10 be updated again, and will that update include any particularly valuable features for your business? Here's what we know so far.
A New Update This Year
Even back in 2016, Microsoft announced that it would probably have two big Windows 10 updates in 2017. That information appears to be confirmed by Microsoft itself at Ignite Australia, where it was reported that a second Update would be released after the first Creators Update. Microsoft has had specific goals set for this update for a long time, so it's pretty easy to expect an autumn upgrade for Windows.
Smaller Updates
We're already seeing a shift on the subject of updates for the Insider Program. It's very likely that Microsoft will bring this shift to all users in the coming months: The change focuses on moving away from very large updates like the Anniversary, which can introduce bug problems and other issues. Instead, the company will probably focus on smaller, more frequent updates via the Unified Update Platform. Not to get too deep into the data, but this involved a bit quality update that will allow Microsoft to move away from twice-yearly upgrades and monthly quality updates to a more flexible system that will involve smaller and smoother changes.
A "People Bar"
The People Bar is a somewhat mysterious bit of Windows 10 that features something called "My People." It appears to be some type of integrated social experience that focuses more on the people in your life. Possibly it brings your contacts to your home page with some kind of icons that provide status updates about what friends are doing. You can see something like this on the Xbox One, which could be a template for non-gaming sectors as well. This feature is probably destined to come out in latter 2017.
Project Neon
Project Neon has all the developer excited: It's a design tool for developers to use when developing Windows 10 apps. It focuses heavily on specific interface features to change how apps look and load on Windows 10, which includes app animations, transparency, and much more. After this is released – which could be sometime this year, although no promises – you can expect to see smoother, more pleasant app experiences throughout Windows.
More Syncing Features
We've already seen some updates for syncing via the latest Creators Update, but Microsoft has indicated that it wants to add a lot more integration for both the office and the average person. This includes greater ability to know where you were in a document or file on another device, and take you there automatically when you log onto Windows 10 again. It also includes more copy and paste features that allow you to copy content between compatible devices, including Android and iOS.
All of this works thanks to the data-centric Microsoft Graph, which is another interesting decision. Graph already powers a lot of the project management software for Office 365, and bringing it to Windows 10 in a more traditional sense has a lot of potential. It remains to be seen if Microsoft has anything else planned for Graph on Windows, but it wouldn't be a surprise.
Windows 10 Cloud
Windows 10 Cloud needs some explanation. This is expected to be a new version of Windows 10 based on hardware that will allow it to port directly over to mobile devices and ultrabooks: A lighter, faster version of Windows 10 that can be used on a variety of mobile platforms instead of just the Surface line.
Microsoft is working on this version of Windows 10 for a couple reasons. One, it allows them to compete more directly with Chromebooks, the other cheap, cloud-focused ultrabook that is becoming one of the most popular laptops around due to low prices. Microsoft would love to release a low-cost line of laptops with Windows, or at least Windows 10 apps for other devices. Second, Windows 10 Cloud could allow them a stricter platform for selling apps and controlling design issues, although we're not sure to what extent this will happen. Expect to hear a lot more about Windows 10 Cloud in the coming months.
If you have more questions about how to use Windows safely and effectively for your Fort Lauderdale company, LAN Infotech can help! Contact us at sales@laninfotech.com or call us at (954) 717-1990 to find out more about how we can help improve your data strategy.
LAN Infotech is a Microsoft Cloud Services Provider, IT Managed Support company and a leader in helping law firms, nonprofits and medical organizations deploy cloud solutions, manage computer networks, keep data protected and top technology management company. Businesses like yours need technology support to run highly-effective organizations.