Your phone or tablet might not be as secure as you think from your young children's attempts to make unauthorized purchases.
Stories of young children racking up huge bills by going on their parent's phone or tablet and spending real money on in-game items and currency make headlines all the time. Because of this, many tech-savvy parents are now aware of the need for a password on their device to protect against accidental purchases by their children as well as invasions of privacy by hackers. Unfortunately, primary phone security measures might not be enough to deter the most determined of children.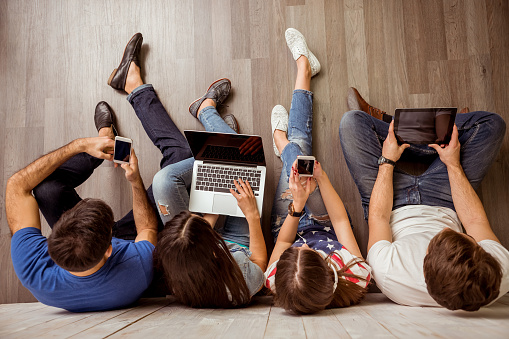 Take six-year-old Ashlynd, for example. Ashlynd's mother thought her phone was secure with the device's built-in biometric identification protection, which requires her fingerprint to unlock. Clever Ashlynd simply used her napping mother's finger to unlock the device, and then the Pokémon-loving little girl was easily able to embark on a $250 shopping spree thanks to the payment and shipping information that her mother had stored in the phone's Amazon app for convenience.
Protecting your device from accidental or purposeful intrusions from your children is best accomplished by using multiple security features. Ashlynd's shopping spree notwithstanding, using your phone's biometric authentication still offers the best first line of protection against your children's impulse purchases. Newer iPhone and Android smartphone models both allow users to lock their phone and protect the phone's native payment systems with their fingerprints. If you have an iPhone 5s or newer, you can set your phone to require your fingerprint for any purchases from the iTunes, App or iBook Stores or through Apple Pay. The "Touch ID & Passcode" menu under "Settings" will allow you choose what features you would like to protect with fingerprint authentication. Similarly, Android phones running the Marshmallow operating system can require your fingerprints to make purchases through Android Pay by enabling the feature under "Security" in the "Personal" menu of the "Settings" app.
Creating app-specific passwords offers a strong second level of protection for those types of apps that are of particular importance to keep young children out of such as mobile banking, online shopping and email and messaging services. Apple offers this feature directly through the phone's Apple ID settings for as many as 25 separate apps; the "Security" menu under "Settings" has an option for "App-Specific Passwords." Android users can enact the same protection using AppLock, available through the Google Play store. This free app allows Android users to put a passcode on any app as well as individual photos and videos, messages and incoming calls.
Parents with phones that use the Windows 8 operating system have the benefit of that OS' "Kid's Corner" feature. Kid's Corner allows you to give your children access only to those apps and settings that you deem appropriate; all other features on the phone remain locked with a password.
Concerned that your phone or tablet's security features might not be enough to protect your sensitive information? The helpful technicians at your Fort Lauderdale IT support LAN Infotech can help you make sure that your device is well-protected. Just contact us today at (954) 717-1990 or sales@laninfotech.com.
LAN Infotech is a Microsoft Cloud Services Provider, IT Managed Support company and a leader in helping law firms, nonprofits and medical organizations deploy cloud solutions, manage computer networks, keep data protected and top technology management company. Businesses like yours need technology support to run highly-effective organizations.